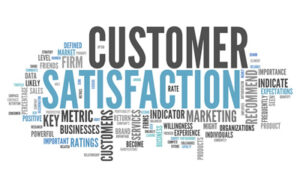 Please take some time to view our depth of experience, review our portfolio, and contact some of our clients as a reference.  We want to make Bull & Company part of your Internet marketing strategy.
Read what our customers are saying:
Bull & Company MediaWorks have been excellent to work with, and we can highly recommend Aaron and his company.  From the initial meeting and to this day, Aaron is quick to respond to any questions we have, or changes and additions we need to the website he created for us.  It was important to us that Aaron listened to what our requirements and expectations were, but that he also provide input and suggestions.  In the end, we received exactly what we were hoping to achieve with our website.
Bull & Company MediaWorks is an outstanding company. The customer service is second to none. We tried using a "do it yourself" website solution without a lot of success. Bull & Company MediaWorks built a great looking site, that fit our budget. They are a reputable company, with a very honest and hardworking staff. We are extremely pleased with their service. I would highly recommend them. Do not delay, you won't be disappointed!
Bull & Company has done a wonderful job for us in maintaining our website and providing excellent functionality and ease of access to the site. They have provided us with excellent ideas, service and solutions for improvement which we have implemented or are currently in the process of implementing. We have received a lot of comments from clients and from competitors about our website and it is recognized as one of the very best in our profession. We could not be more pleased and are thrilled that Bull & Company is a dependable partner with us in providing value to the community.
Aaron Bull with Bull & Company is a lifesaver for our organization. From the first meeting with Aaron, I was impressed with his honesty in informing and teaching me to use WordPress so I can make updates on our website. As a nonprofit, I am grateful for Aaron's understanding of our need to reserve our funds for the children we serve. Aaron is always there when we need him, however, so I never feel he is out of reach.
Aaron Bull and his team of professionals have been a welcomed extension of our IT and Marketing department over the past several years. As a medium size company with a very diverse portfolio, The Runnymede Corporation frequently relies on Bull & Company to provide SEO marketing and management advice while working in tandem with our SEM provider to produce the desired results. We have also reached out to them for redesign and functionality issues with our websites. They are very much in tune with the rapidly changing marketplace and remain current in that area to provide assistance. We view Aaron and his team as an extension of our work force and are happy that they play such a valuable role on our team.
Aaron Bull, Bull & Company MediaWorks, took what was an overwhelming project for us and made it simple. We needed a new webpage for our non-profit and starting from a blank page was difficult. Aaron met with us to get an idea of what we needed and then led us through the development process page by page to a most engaging website! I would highly recommend Bull & Company.
Bull & Company took over our existing site and provided value by improving design and content. We have received positive feedback from our clients and a noticeable increase in website traffic. Aaron and his team respond quickly and exceed expectations. We are very pleased with the results and highly recommend Bull & Company.
A friend of mine referred me to a website development company for all of my website needs. I emailed Aaron to see what he thought of my current website. We discussed options on how to better my site and then Aaron offered his suggestions that has made my website even better. He is prompt when it comes to a need I have and no job is too small. He is always very communicative and that goes A LONG WAYS with me. Thanks for all your hard work in making my company look better!!
We have had the pleasure of using Bull & Company for all of our website and social media needs to run our business. I can always email or call when I need a change made and they are always helpful with suggestions to help make my business run smoothly on our website. Recently, I met with Aaron Bull to discuss updating our website. He had great ideas and helped me choose a new responsive website that will work on any device.

Thank you so much for your expert advice! I would recommend your company to anyone that wants to stay ahead of their competition in social media and on the Internet!
We'd known Aaron for over 8 years when we asked him to look over our existing website and give us some suggestions. The site was old, and was not optimized for mobile devices. We'd explored other options, but after meeting with Aaron and discussing his design process we decided to move forward and have him and his team do a complete re-design. From the initial meetings and "to-do" task lists, he was supportive, encouraging and kept us moving forward one step at a time.

Since then, he's been there to update, maintain, and answer questions.

Thank you, Aaron, for an awesome site that fits us and our design vision.
Aaron and company saved our business!!  We experienced many problems with our website and could not get it working correctly.  One call to Aaron and they took the "Bull" by the horns.  Their service is impeccable and communication is extraordinary.  We cannot thank Aaron and his team enough for the expert help and ideas.  What a team!
When we faced a website emergency with a few days to resolve it, Aaron's generous offer to help was greatly appreciated. The efforts of Bull & Company were heroic as he worked with our team to stand up a new site from scratch in record time. I appreciate the personal and company sacrifices that were made to come to our aid. Our clients comment regularly on the impressive site!
In January 2013 Old Beach Farmers Market engaged Aaron Bull and his company to build a new website to replace one that no longer reflected the direction the Market was being taken.

That effort led to the launch of a fresh new site in May 2013. Aaron provided sound advice and guidance to the OBFM committee created to develop the site. He also provided invaluable technical support and training to ensure a smooth launch, uninterrupted availability and on-going ability to self -update.

Since the site was launched in 2013 it has gone thru a series of updates and improvements, which were superbly supported by Aaron and his company. He also guided the transition from the original OBFM internal website manager to a replacement manager and provided superb training and support to ensure a flawless change.

Since Bull & Company began providing hosting services, there have been no notable outages or down time.  Aaron was sensitive to the limited budget of a non-profit organization and worked effectively within the OBFM fiscal constraints.

Aaron & Bull & Company MediaWorks are reliable, trustworthy and they continue to provide outstanding support of the OBFM website.
Having known Aaron Bull as a past acquaintance and colleague, it seemed a likely collaboration when we were considering rebuilding our website.

Although there was some concern about having to incorporate other internal departments into the mix while he and his team built our site, the transition was a smooth one. Cooperation and consideration were key factors and it has always been there along with an appreciative amount of hand-holding.

We have now finished our second redesign and upgrade, and once again, the process has been relatively smooth. I say relatively because things like this are usually fraught with many details, but they always get done.

We appreciate all that Bull & Company MediaWorks has accomplished for Orphan's Promise and we thoroughly enjoy the working relationship and camaraderie as well. I have recommended him to others and will continue to do so.
Aaron is one of the most respectful and responsive professionals I've ever had the privilege to work with. He consistently provides prompt communication, which is so essential in keeping a project on track. When he built and later updated my website for me, he was efficient and methodical in getting every detail just the way I had envisioned. His attention to detail and regard for customers' needs shows in everything he does.
Our company has been working with Bull & Company for over five years.  We are a small business and value responsiveness and honesty in our relationships with our business partners.  Aaron Bull and his team are always responsive to our needs and they are honest and ethical in every way.  We consider ourselves in good hands working with Aaron.